HANSA Blue Line IT units are highly customisable air handling and complete air conditioning devices with integrated heat recovery.
Heat recovery is either achieved through a rotor (Blue Line IT-eco-R) or our patented solution with double cross-counterflow plate heat exchangers and adiabatic spray humidification (Blue Line IT-GS-ASB+ with patent number DE 10 2018 213 274 A1).
The rotor in the Blue Line IT-eco-R can also be installed horizontally.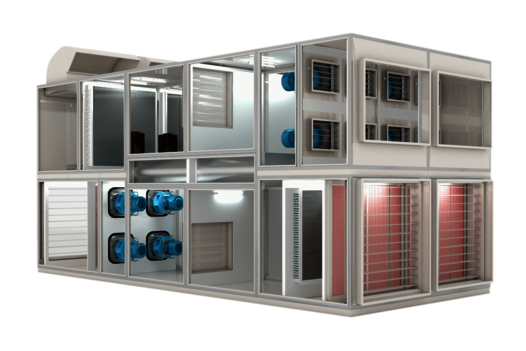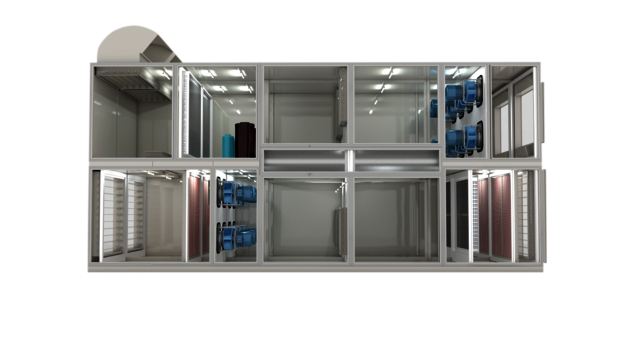 How Blue Line IT works:
Cold outside air cools warm exhaust air emerging from the server or technical room through the heat recovery system. This is fed in the circuit again to the elements to be cooled.
Outside air that is too warm is adiabatically cooled. The supply temperature can be reduced further through a cooling coil if necessary.
This principle achieves free cooling while simultaneously separating the air flows. Consequently, the stress on the components to be cooled caused by environmental influences is kept at a low level with maximum efficiency.
HANSA air conditioning devices help you to meet the requirements demanded by green IT. Our equipment enables you to achieve a high level of energetic efficiency, resulting in lower energy consumption and the related optimising of your data centre CO2 footprint.