High-efficiency cooling of data centres, server rooms, technical rooms
Climatic conditions to be taken into consideration vary considerably, depending on the customer and application involved. HANSA can provide you with customised solutions in this respect. One example is our patented 4-flap technology which enabled us to achieve an energy saving of 80% for the Deutsche Telekom climate model when compared to split air conditioning devices.
Our lead in compactness, reliability and efficiency is impressively demonstrated through the more than 8,000 devices sold to Deutsche Telekom.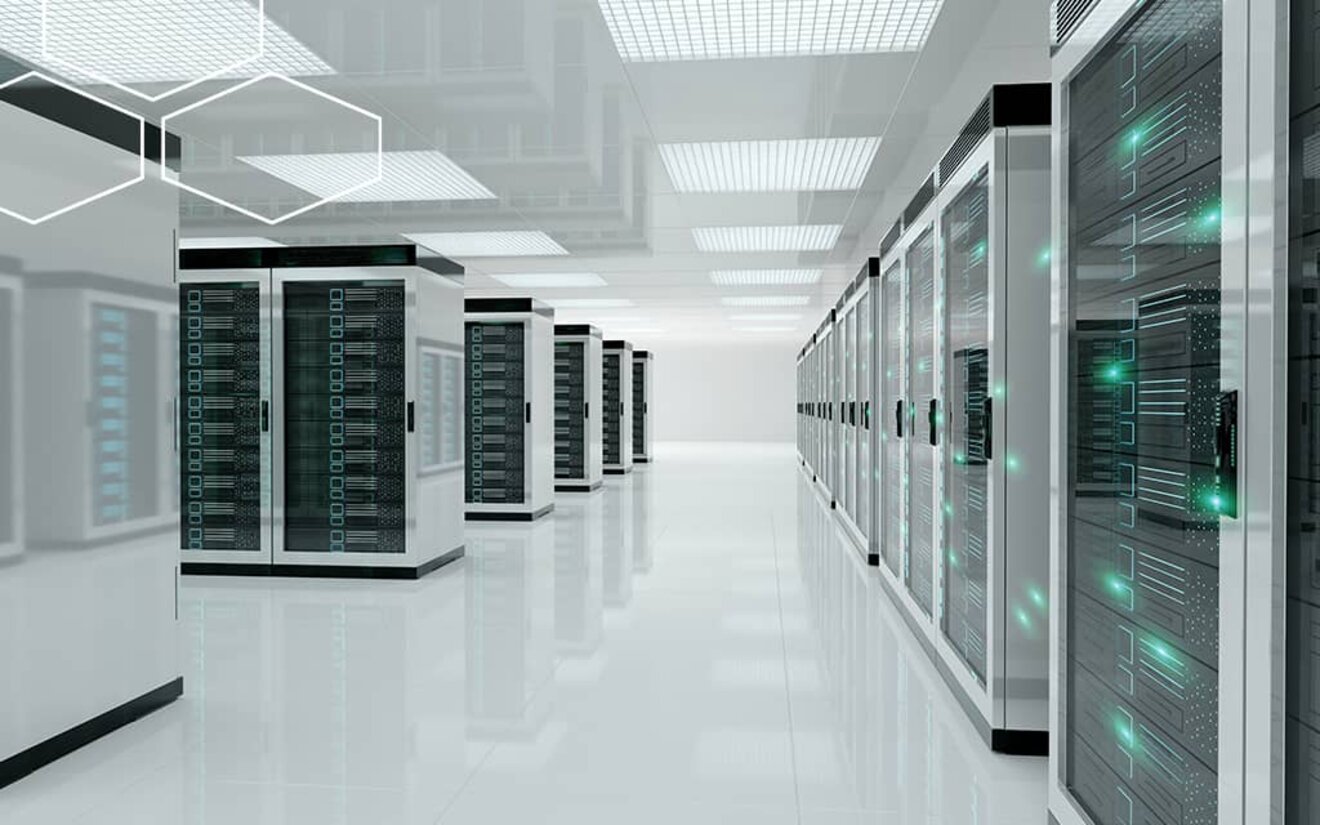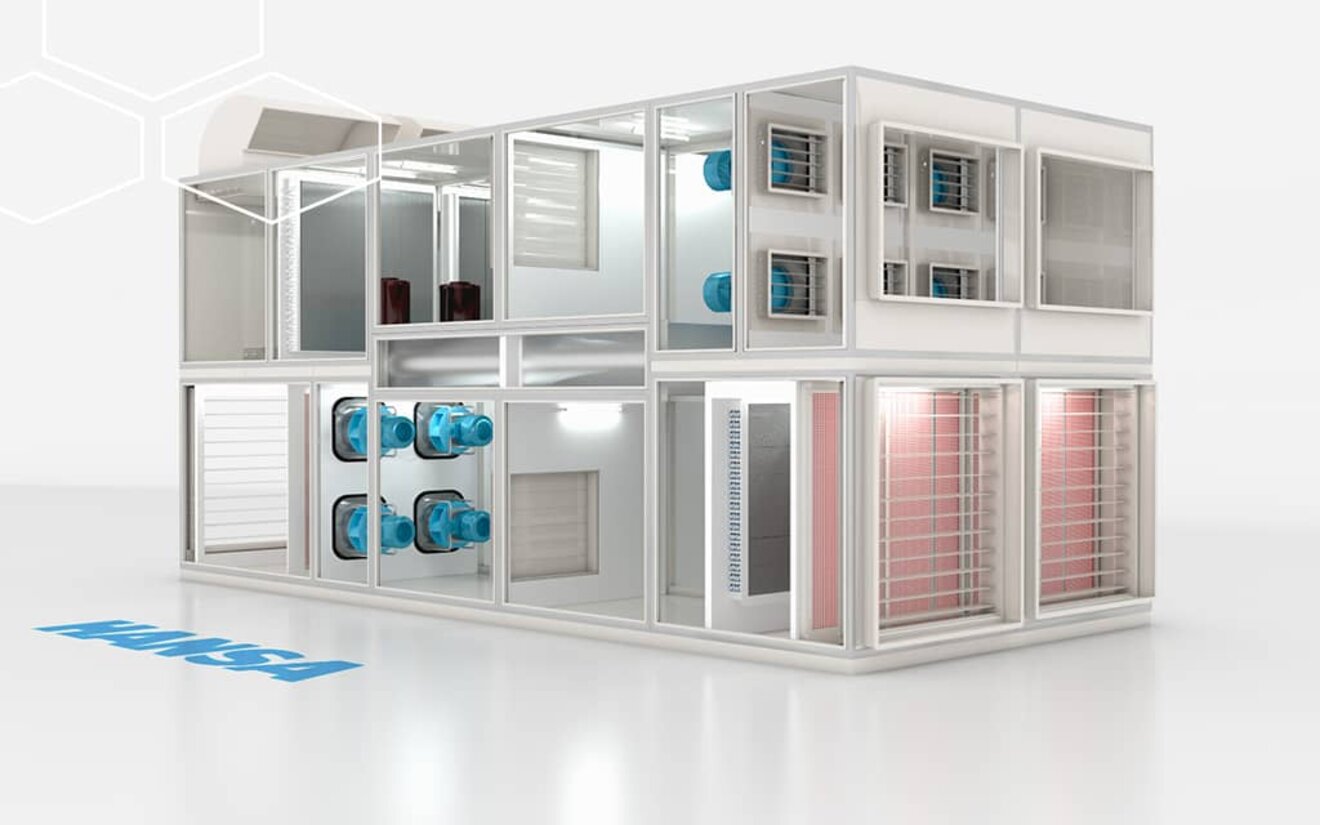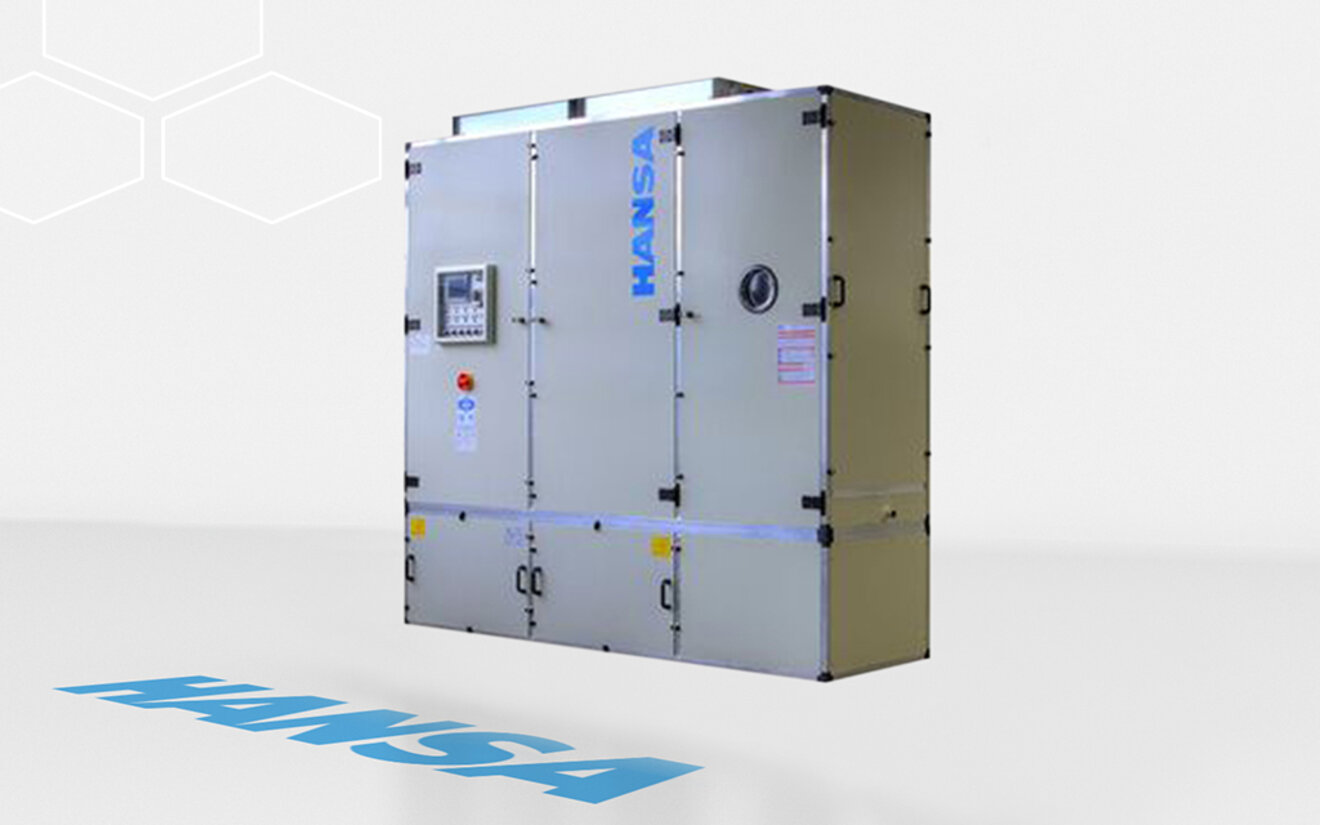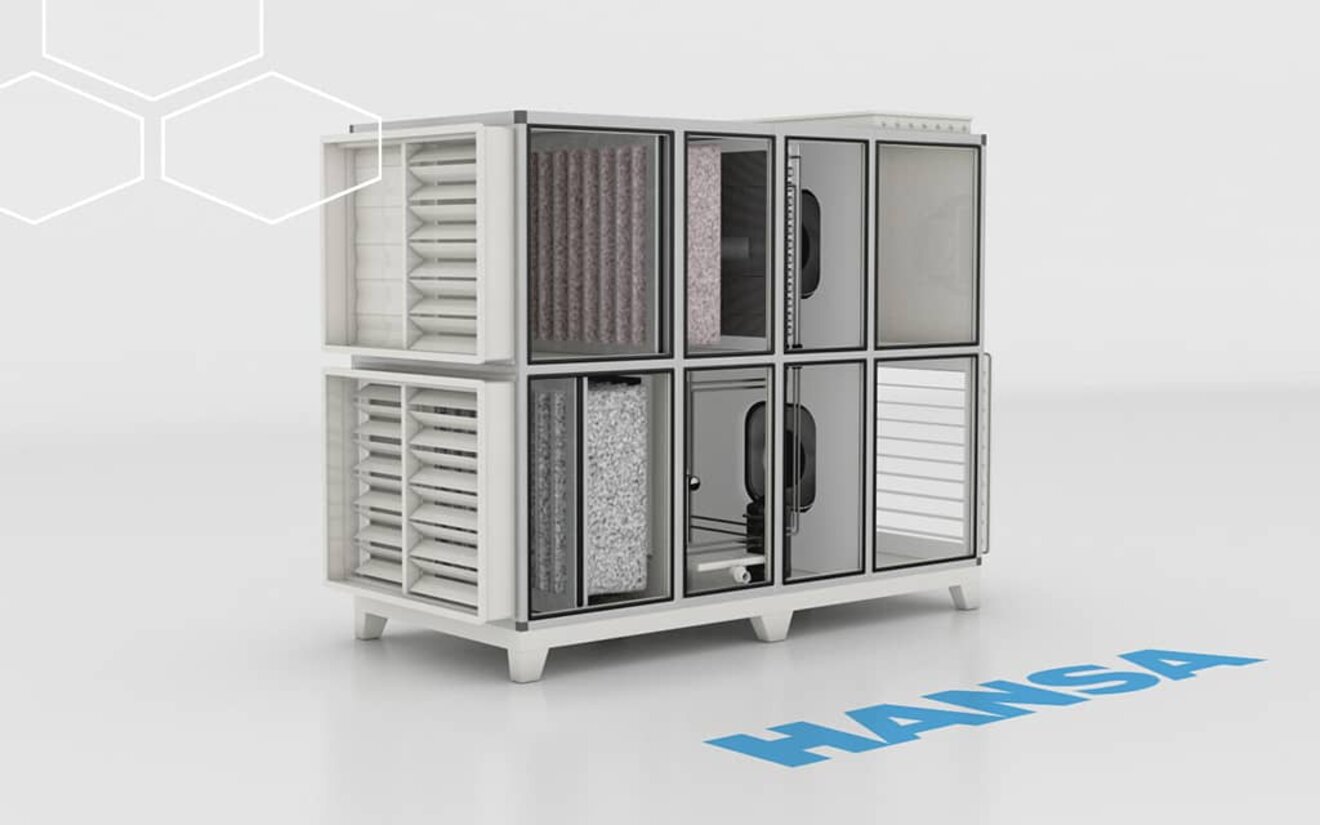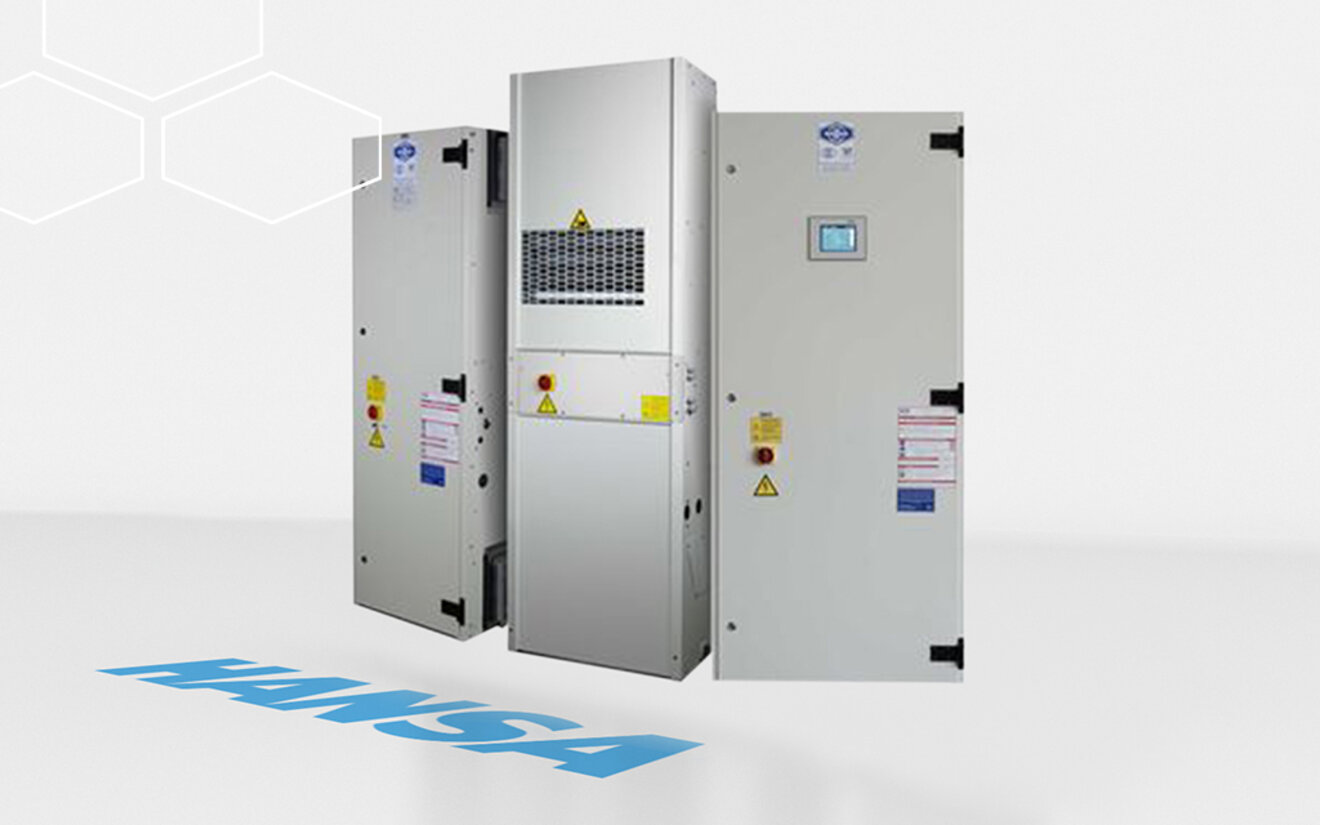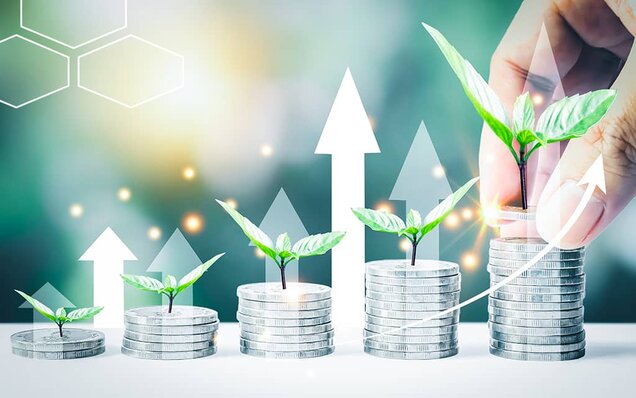 Our equipment enables you to achieve a high level of energetic efficiency, resulting in lower energy consumption and the related optimising of your data centre CO2 footprint. Innovations from our etaTech line further improve the efficiency of your installation.
Precision solutions, thanks to 3D planning
We work together with your architect or building services engineering planner right from the building design phase. Our products can be adapted to suit practically any spatial conditions.
Precision 3D planning in advance offers immense advantages, particularly where devices need to be retrofitted in an existing plant. This means that you as the customer and us as the manufacturer are certain that everything will fit and, also, function at a later stage.
Precision 3D planning enables the achievement of finely tuned solutions that facilitate problem-free installation and perfectly address your individual requirements.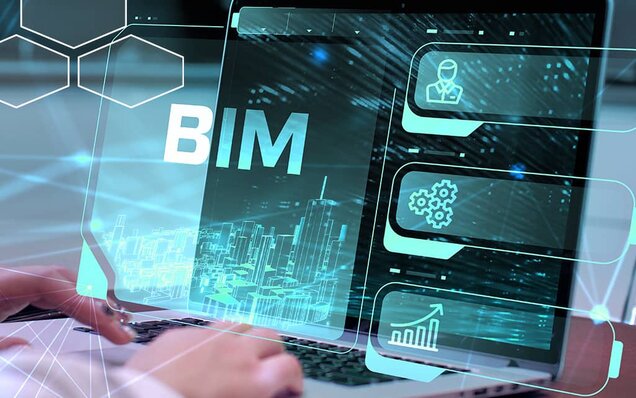 BIM (building information modeling) is the future of building planning.
This process is based on 3D models that provide information and planning tools for efficient planning, design, construction and management of buildings and infrastructure to all those involved in construction (architects, engineers, contractors, etc.).
We are familiar with BIM, both from our installation planning and our air handling units.
Reduction of
operating costs
Maximum
operational reliability
Sustainability
through green IT
Greater
energetic
efficiency