Ventilation and air conditioning systems are complex installations that demand a high level of expertise. IT cooling in particular should be free of downtimes, which is why effective servicing is enormously important. HANSA is there for you when it matters, regardless of whether an inspection, maintenance or the supply and installation of spare parts is involved.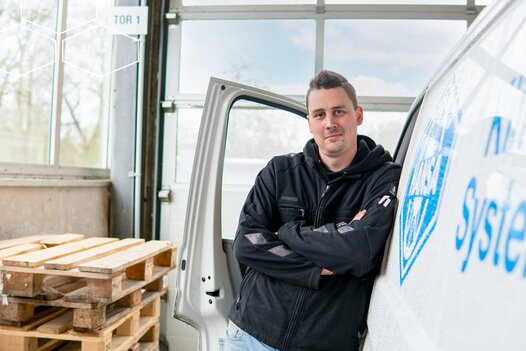 Ventilation and air conditioning systems and devices must achieve supply air quality that corresponds to the criteria defined in VDI 6022. As a reliable partner, we can help you when it comes to fulfilling your inspection obligations. HANSA can also conduct energetic inspections of systems that are more than 10 year old on your behalf in accordance with Section 74 (1) of the German Buildings Energy Act (Gebäudeenergiegesetz [GEG]).
We help you to keep your system operational. HANSA impresses through its qualified and responsible skilled personnel and, thanks to its comprehensive expertise, can maintain even highly complex installations. Moreover, HANSA provides legal certainty as the manufacturer of the units.
HANSA ensures that you enjoy a high level of availability of numerous spare parts. Where spare parts are not in stock, we make every effort to ensure availability as quickly as possible, even at times where the supply situation is extremely difficult.
HANSA is there for you when you need us. Do you have problems with your system? Simply contact us and we will take care of everything for you. By telephone, etaConnect® remote maintenance or on site through our service technicians.
Do you have any questions?

Feel free to write us via the contact form and we will get back to you as soon as possible.